NPC deputies from east China's Jiangsu province have contributed to the province's social and economic development and the resumption of work and production amid the fight against COVID-19 pandemic.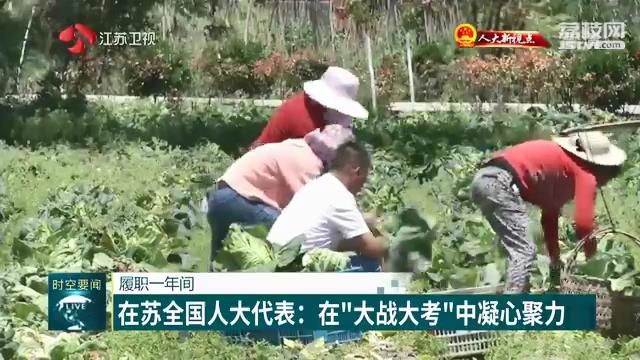 He Jianzhong, NPC deputy
Hi, there. I am He Jianzhong. I am now at a vegetable base in Tengxing Village. This organic vegetable is of good taste.
He Jianzhong was livestreaming for the sales for the vegetable at the village two days before he headed for Beijing for the annual legislative session.
Affected by the COVID-19 epidemic, more than 200 tons of vegetable were encountering poor sales and He's livestreaming was a timely help for the local farmers.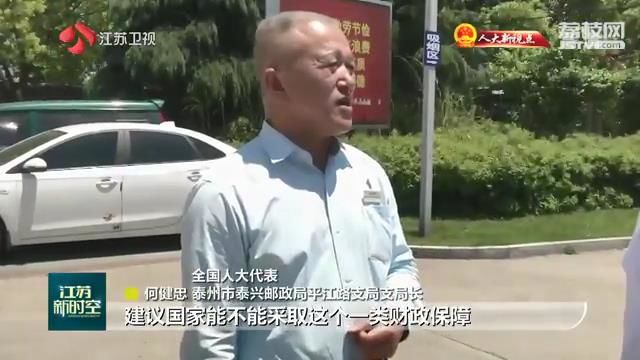 He Jianzhong has been dubbed Laobaixing or average people after his Wechat account.
He would chat with the local people for at least two hours a day as a sign of performing his duty as an NPC deputy.
When the COVID-19 pandemic broke out, he visited the grassroots health centers to solicit opinions on the enhancement of public health system in the rural areas.
He Jianzhong, NPC deputy
It is recommended that the state adopt financial security and performance-based management to further mobilize the enthusiasm of grassroots public health staff.
Many other NPC deputies from Jiangsu are showing concern over the development of the hi-tech industry.
Wang Wei works with the aerospace industry by doing research in composite materials for aerospace parts.
With the escalating COVID-19 pandemic around the world, the supply chain was almost cut off, making his company on the verge of production suspension.
Wang Wei is now preparing to submit a proposal concerning the establishment of an independent and controllable system for the aerospace and astronautics industry in Jiangsu.
Wang Wei, NPC deputy
The self-controllable technology system is our only way for breakthrough. The construction of a national key aerospace composite laboratory in Jiangsu can improve the localization process on major projects.
Li Yehong, another NPC deputy from Jiangsu, has been engaged in the cultivation and research of forest fruits for more than ten years.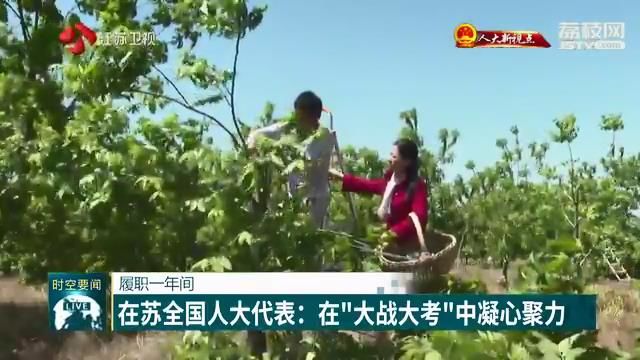 By giving full play to her role of being an NPC deputy, she helped the villagers in Xuyi County to secure a subsidy on the cultivation of pecan fruit. More than 300 farming households have benefited from the subsidy at 1000 yuan per mu.
She is also looking forward to policy support from the central government so as to help the farmers mitigate the impact of the pandemic on agricultural production.
Li Yehong, NPC deputy
I am passing on the voices of the grassroots people to the country's top legislative session so as to help the people shore up confidence. As an NPC deputy, I feel the honor and obligation.