NPC deputies from east China's Jiangsu province have shown great concern over poverty alleviation and rural revitalization by doing investigations in the grassroots communities before they headed for Beijing for the annual session of the country's top legislature. The session, originally scheduled for March 5, was postponed due to the COVID-19 pandemic.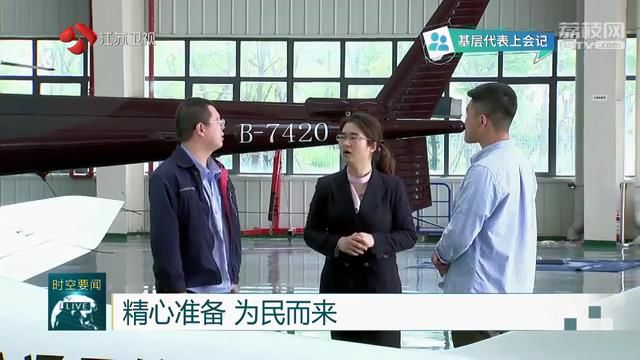 Xi Jinping, general secretary of the Communist Party of China Central Committee, hailed the role of e-commerce in poverty alleviation and rural vitalization during his inspection tour to northwest China's Shaanxi province last month, pointing out that e-commerce is an emerging business with great potential, which can promote sales of agricultural products, help rural residents shake off poverty and facilitate rural vitalization.
Poverty alleviation and rural revitalization amid the battle against COVID-19 is therefore a topic of hot concern among the NPC deputies from Jiangsu province.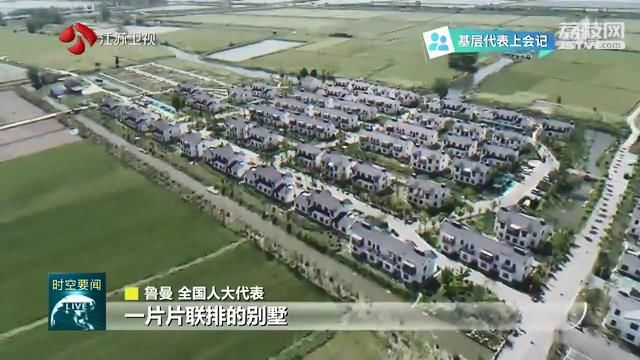 Lu Man, an NPC deputy from Jianhu County, was seen investigating a low-flying aviation rural tourism project.
Lu Man, NPC deputy
This is Hengdong Village, a new type of rural community with rows of townhouses. Life here is very comfortable and happy.
Hengdong Village is listed as a pilot in the renovation of rural houses in north Jiangsu.
More than 200 rural households have moved into new homes while the village has taken on a new look.
The improvement of livelihood has become an issue of common concern for the villagers.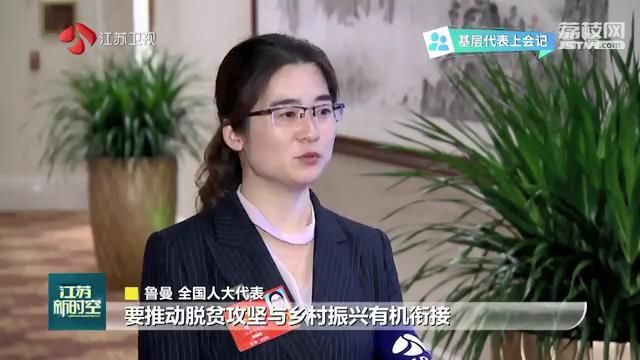 Lu Man has been making every possible effort to train rural young people and help them start up online businesses to promote the sales of the farm produce for income growth.
Since the outbreak of COVID-19, she has organized livestreaming events for the rural youth league committees in Jianhu County to sell more than 1000 pieces of farm produce with a transaction volume of 50000 yuan, which has in turned helped nearly 100 villagers earn more on agricultural business.
Lu Man, NPC deputy
General Secretary stressed the connectivity between e-commerce and poverty alleviation and rural vitalization. I am going to submit a proposal on the improvement of high quality e-commerce in the rural areas to ensure that each farmer will obtain income growth.
Lu Man's idea has been hailed by some other NPC deputies from Jiangsu since the Jiangsu delegation arrived in Beijing.
NPC deputies from Jiangsu have taken advantage of the final moments before the opening of the top legislative session to optimize their proposals.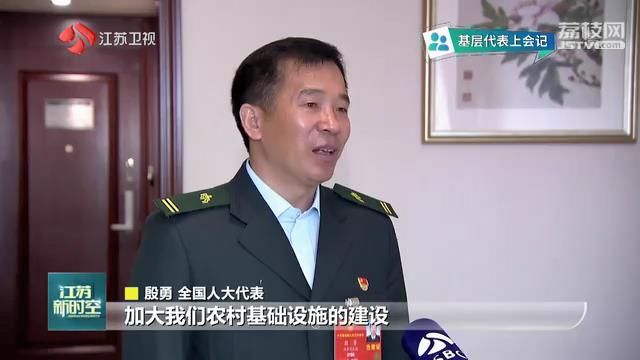 Yin Yong, NPC deputy
We are going to call for more investment in the rural infrastructures with particular focus on water conservation projects.
Li Wei, an NPC deputy from Jiangsu, is concerned about the resumption of work and production back in Jiangsu although she is now in Beijing for the annual session.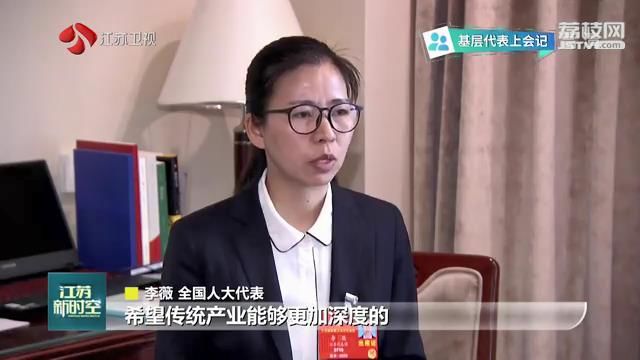 Li Wei, NPC deputy
In my proposal, I hope that traditional industries can tap into the cultural heritage so as to integrate the culture of liquor manufacturing with industrial development for the creation of a liquor business card.