Authorities in Nanjing released on Wednesday a slew of new policies for the high quality development of the free trade zone in Nanjing.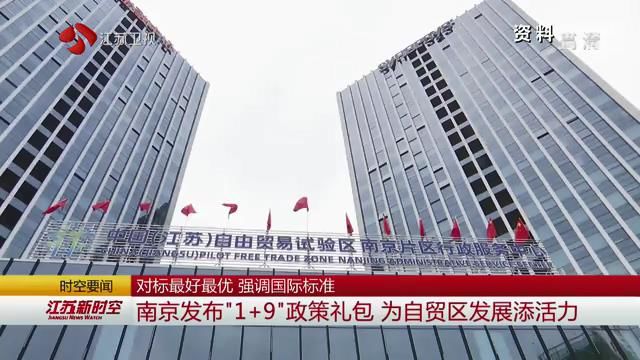 Nanjing will decentralize as many municipal-level administrative approval functions as possible, support the establishment of international commercial legal service centers, and maximize trade and investment liberalization and facilitation, according to the new policies.
Nanjing will set up a special development fund for the free trade zone, with a total investment of no less than 50 billion yuan in five years in a bid to build a "R & D special zone", which can enjoy the right to review and approve provincial engineering research projects and the right to identify the projects at the municipal level, and promote innovation-driven and leading industry development.
Nanjing will give full autonomy to the free trade zone in terms of talent identification, and the recommendation committee will independently formulate talent standards, and provide corresponding guarantees in terms of reward subsidies, job title evaluation, and public services.
Nine supporting policies will focus on building an innovation-oriented ecology, promoting the development of the three leading industries of "two cities and one center", and facilitating the investment environment.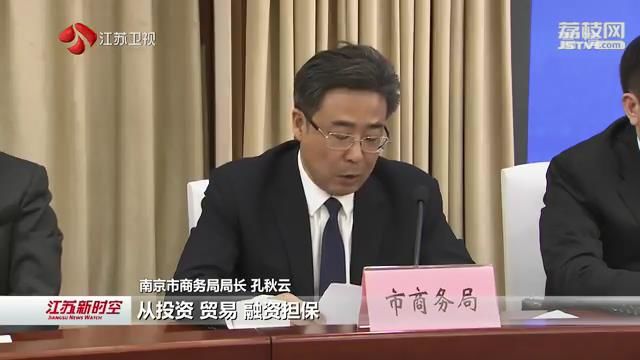 Kong Qiuyun, head of the Nanjing Municipal Bureau of Commerce,
Nanjing will promote the integration
and innovation of the system from investment
trade financing guarantees port carriers
and tax rebate structures
so as to build a digital third-party
foreign trade service platform
and a big data trade financing platform
These measures are taking the lead in the country
in terms of the innovation initiatives.
Sun Ning, head of Nanjing Municipal Market Supervision Administration
We have filed applications with
both the State and Provincial Drug Administration
in terms of foreign-invested projects
so that the development zone can decided on
the approval and settlement of enterprises
In addition
in the examination and approval of medical devices
we have also asked the central government
to empower the Nanjing Free Trade Zone
to open more green channels for enterprises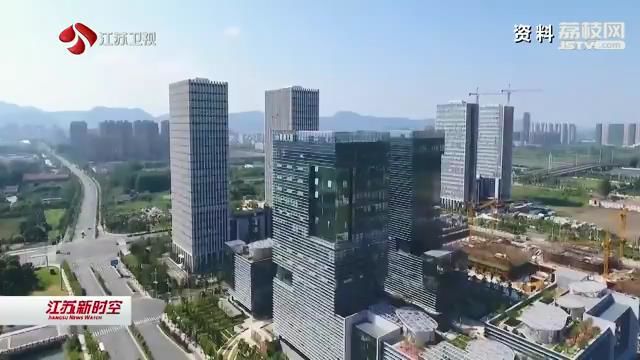 Based on the requirements of building an important platform for cooperation and opening up to the outside world, Nanjing will encourage foreign capital or foreign talent teams to build new R & D institutions and launch investment in emerging industries and formats, supports the recognition of professional qualifications and titles of overseas talents, and promotes international research and development cooperation.
Nanjing will also relax the application requirements for the establishment of foreign investment companies, reduce the asset size requirement from US $400 million to 200 million, and promote the internationalization of key industries so as to build a group of service stations for expatriates and utter the strongest voice of "opening to the outside world".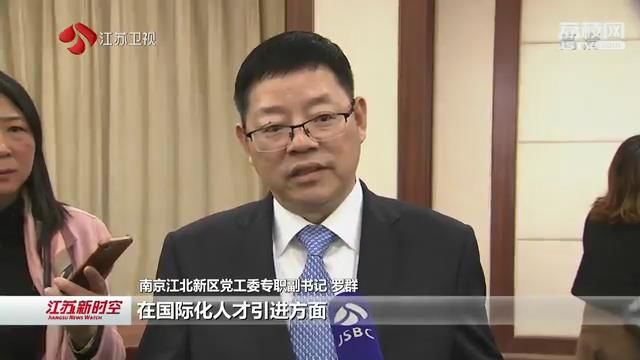 Luo Qun, head of the Jiangbei New Area Administration
We have designed a series of policies
in the introduction of international talents
international cooperation
international platform construction
and international talent services
The purpose is to create a free trade zone
with internationalization as its core
and best innovation ecology as the main line
to promote policy implementation
(Source:ourjiangsu.com)